Ol doinyo Lengai Volcano Climb |$100 per person or $70 per person for groups of 2 or more| 12 – 14 hours
An overnight ascent to the summit of the famous "Mountain of God". Climbing the 2,962 volcano under moonlight is an unforgettable and mystical experience.
One of the most challenging 1 day climbs in East Africa! Who is ready to take on the challenge?!
This trek is not for the faint hearted but worth it for the un-paralleled views from the top at sunrise. On a clear day you can expect to see the tips of Meru and Kilimanjaro pierce through the horizon to the east. To the north you can see to the far end of Lake Natron, where its northern shores border Kenya. To the west you will be able to see over the escarpment across the Sale Plains all the way to the Gol Mountains in a view that is so spectacular it doesn't look real!
Sample Itinerary
11:30pm wake up, go to mess area for tea/coffee and snacks before driving to the base of Lengai
1am arrive at the base of Lengai and start your ascent
6am you are at the top of Lengai!
6:30am start your descent
12pm arrive at the base of Lengai, drive back to Lake Natron Camp
1pm arrive at Lake Natron Camp greeted by a cold face towel and fresh cold drink
1:30pm have lunch, relax by the pool, have a massage!
Please note, these timings are estimates. For some people it may take longer & for some a lot quicker!
Notes
• All fees paid directly to the Village Office
• For 2 or more guests the price drops to $70 per person.
• If guests are staying for 3 nights or more then the climb becomes free
• We supply helmets, Maasai walking sticks, food and water for the climb
• Transfers with our camp vehicle is $250 per vehicle if guests do not have their own vehicle
Conditions on Lengai can change daily. It must be understood that it is the guide's decision if he believes the weather is not safe enough for to start a climb. Once on the mountain, to reach the summit section is also based on daily conditions and guests should be aware that there is the possibility of not reaching the true summit. In which case, refunds will unfortunately not be available.
Fees for Mt. Lengai are governed by the Village Office and are subject to change. Please confirm prices with the Camp Manager before booking.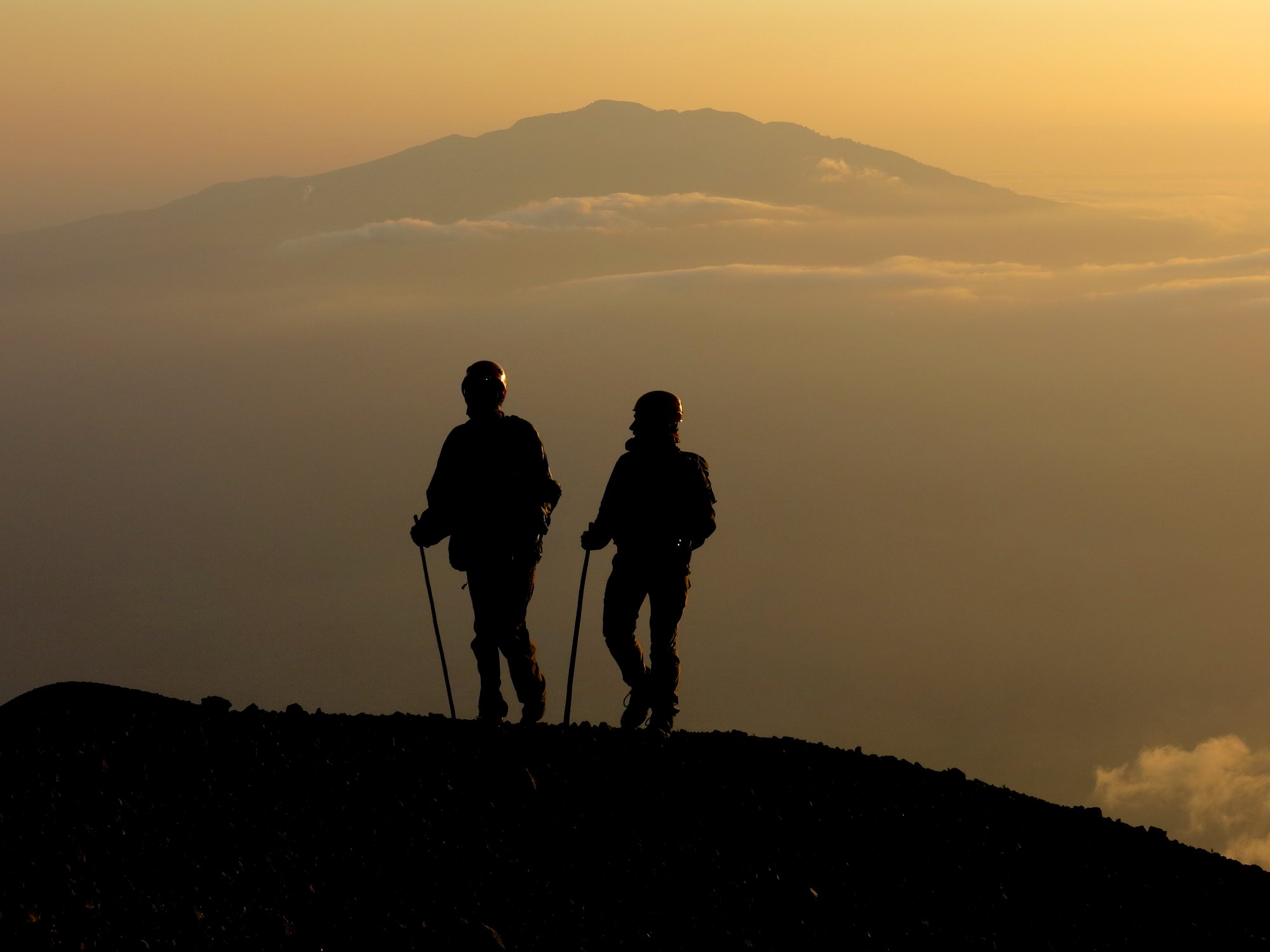 Stay 3 nights with us and climb lengai for free!